If you are planning to rent a cabin any time soon, you're in for a real treat! Staying in a cabin is so much more enriching than an ordinary hotel. You get a lot of advantages during a cabin rental vacation than you typically receive in a traditional hotel. Some of these perks include more privacy, a quieter, more relaxing environment, and time to reflect and be closer to nature. For nature buffs, writers, artists, and anyone seeking seclusion in the heart of natural habitats, a cabin is a great option. The only disadvantage to staying in a cabin is that, when the weather is bad, you may be forced to stay indoors in the cabin with nothing to do. For people who think they might experience "cabin fever," here are six fun things to do in a cabin rental when you can't get outside.
Fun things to Do in a Cabin
Play board games.

If you take a favorite board game along with you, you can

play a board game

with your significant other or friend that you brought with you. Board games seem a thing of the past.

Nevertheless,

it's fun to get nostalgic and play some of the old favorites in a cabin setting. So throw your copy of Monopoly or Clue in the back in case you want to engage in this old favorite activity.

Work on a craft or hobby.

Cabins are a fantastic setting to enjoy a favorite craft like

drawing, painting, or sewing

. So make sure to bring your sewing kit or art supplies along in case the mood hits you.

Read

. Many people have forgotten what it's like to hold a real book these days. With audiobooks and eBooks, we rarely read a paper book any more. But, while you have time and quiet in a cabin, you'll have all the time you want to read a favorite novel you've been putting off or catch up on your favorite magazine subscriptions.

Write or work online.

If you brought your work along, why not catch up on a rainy day by firing up your laptop.

You can surf the web, play online games, or clear out work E-mails. Sure! You can usually get good internet access in most cabins. Contact the cabin rental manager before booking to get an idea of how good the signal is.
Rest and relax!

One of the reasons you rent a cabin is to "get away from it all, right?" Well, just do it. While you have the quiet and solitude you need to relax, start up the hot tub that comes with many cabin rentals or just curl up in a chair to think and reflect.

Bake cookies or cakes. Are you a baker? Even if you're not, it is fun to try your hand at baking at the nice kitchens that are often a perk in many cabin rentals. Try

baking gingerbread cookies

on a cold winter night and heating up some homemade hot chocolate. This all adds to the unique experience of a rustic cabin that you'll never forget.
Cabin Rental Conclusion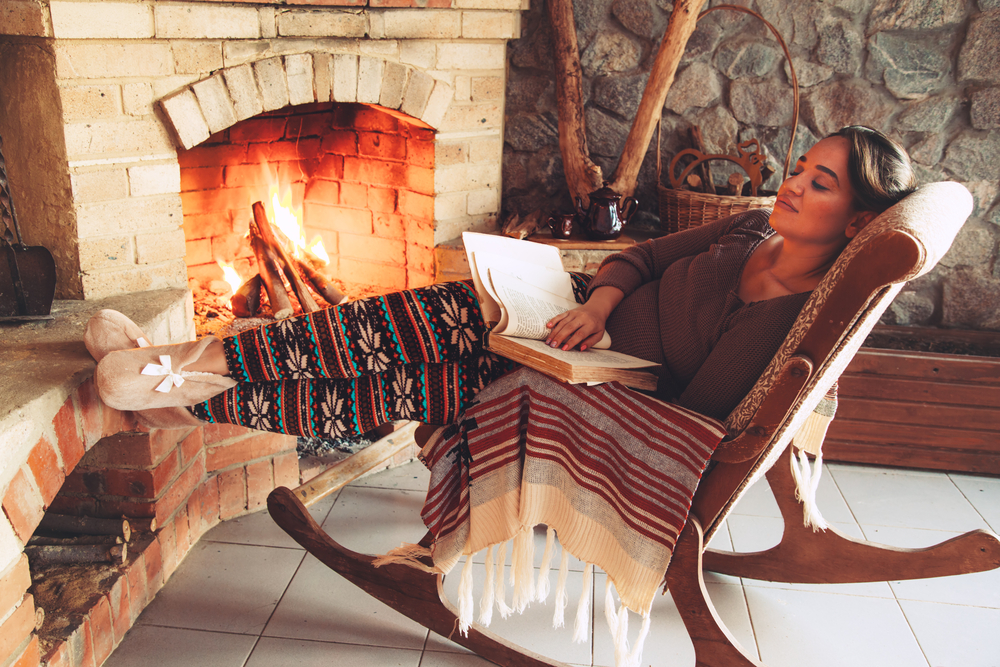 As you can see, you'll never get bored in a cabin rental. During the good weather days, you'll likely want to enjoy the great outdoors. Perhaps by taking pictures of nature or fishing or hiking. But when you're stuck in the cabin, don't get cabin fever. Try one of these ideas of fun things to do in a cabin to keep from getting bored and just enjoy the atmosphere!
To keep up with cabin rental and cabin information and news, bookmark Cabinspots.com.