Cabin rentals are one of the best ways to spend a vacation. They're the perfect getaway from the hectic pace of everyday life. You can enjoy the beautiful scenery while residing in one of these cozy accommodations. If you're looking for a place to unwind, you've come to the right place. Here are a few reasons why you should choose Hocking Hills cabin rentals over other accommodations.
Hocking Hills State Park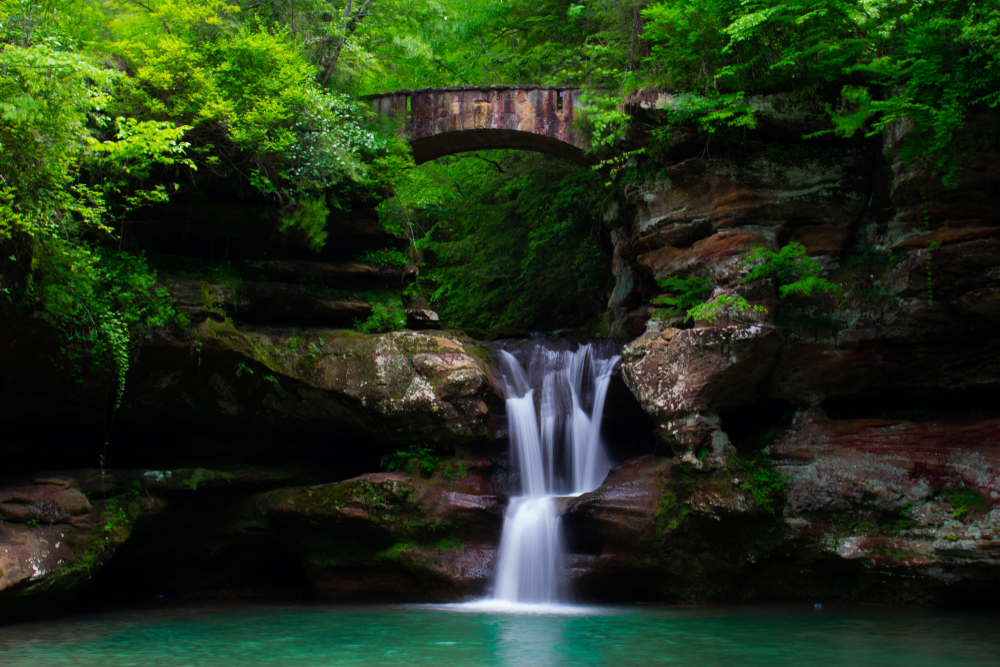 For those looking for more upscale accommodations, try Hocking Hills cottages and cabins. These accommodations offer charm, but also offer proximity coupled with plush amenities. Check out the Hocking Hills, Ohio Official Visitors Website for information about cabin rentals and things to do. This impressive resource will enable you to make the most of your cabin getaway. Once you've found a cabin, be sure to reserve it before someone else books your preferred dates.
Cabins are great for socializing, and cabin rentals located in the Hocking Hills area offer fully equipped kitchens with modern amenities. You can prepare meals on-site saving time and money. Many times, there's even a private hot tub and fire pit to relax after a day of sightseeing at Old Man's Cave. You'll be glad you made the reservation. You will discover for yourself why the Hocking Hills State Park is a popular choice for vacationers.
The Ohio Outdoors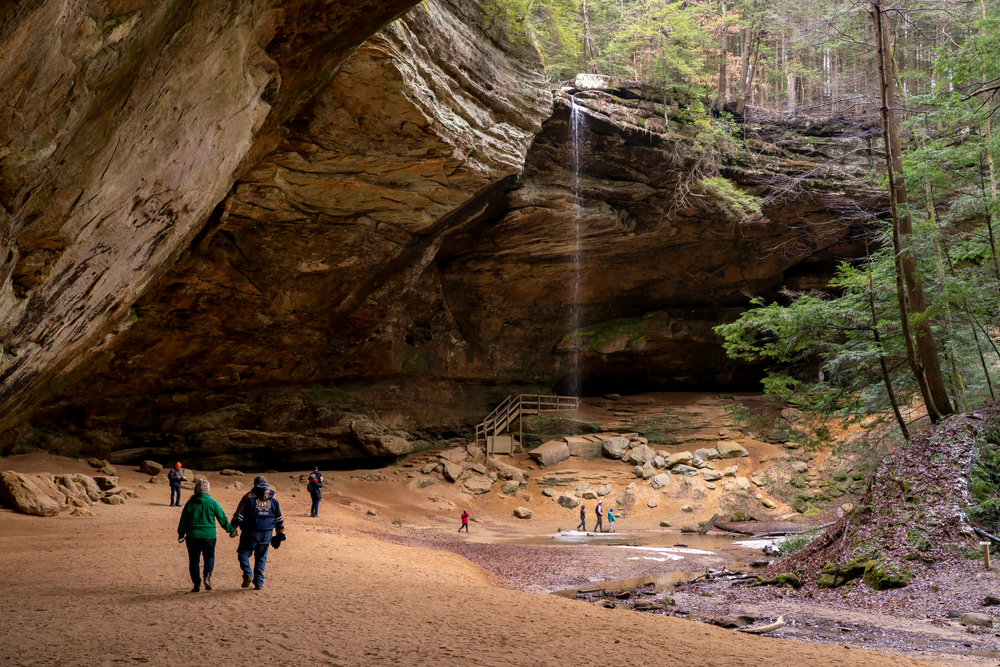 The Hocking Hills region is a popular destination for outdoor activities. You'll find plenty to do. From hiking in the Hocking Hills State Park, Old Man's Cave, Ash Cave (pictured above), and Rock House. Once you're finished enjoying Ohio outdoors, it's time to relax in your cabins' private hot tub. Some cabins even take it a step farther and have built-in swimming pools. Regardless of your needs, there's an option for a mountain getaway. You'll find a variety of choices, from cozy log cabins to luxury lodges. If you're looking for a vacation that's both memorable and relaxing, you can't go wrong with a Hocking Hills vacation rental.
The best vacations are those that are unique, so choose a cabin that fits your needs and will give you an experience you'll never forget. If you are planning a family vacation, larger cabin rentals are the perfect option for you. There are many cabin rentals to choose from in Hocking Hills. Looking for romance after a day of outdoor activities? Want to feel relaxed and rejuvenated during your stay? You'll find everything you need for a comfortable and romantic getaway. Hocking Hills is a great place to spend your vacation with a loved one.
Rustic Cabin Getaway
You'll find a variety of different types of cabins in the Hocking Hills. You can choose from rustic cabins in the Hocking Hills and secluded cozy cottages. The Hocking Hills area is an ideal place to relax with family and friends. You can find many different types of unique accommodations in the area. These cabins are perfect for families and couples. All in all, there are many advantages to booking a cabin rental versus a traditional hotel.
Cabins are the perfect getaway for families. You can also find a number of cabins in Hocking Hills that are perfect for large groups. Aside from offering a comfortable space for families, these rental homes are also equipped with all the necessary amenities for a fun vacation. Besides nature, a fireplace and hot tub are two of the most enjoyable experiences available during your cabin getaway.
Hocking Hills Cabins Conclusion
In short, Hocking Hills cabin rentals offer many different lodging options. In fact, you can reserve a property that will suit almost any need. More importantly, you can choose according to your budget and required amenities. While you're staying in a cabin vacation rental, you can also choose to visit the nearby Ohio State Parks and explore their natural beauty. Aside from being in a beautiful location, you'll also be close to the best attractions and outdoor activities in the area.