If you are looking for an escape from the bustling city life, there are many great Georgia cabin rental areas. This state is home to the picturesque North Georgia Mountains, which provide visitors with foliage aplenty, miles of sandy shoreline, and tumbling mountain rivers.
You can choose from any of these favorite Georgia cabin spots listed below and be treated to breathtaking views of the Georgia Mountains. All while you relax in the comfort of your private Georgia cabin rental.
GA Cabin Rental Areas
Blue Ridge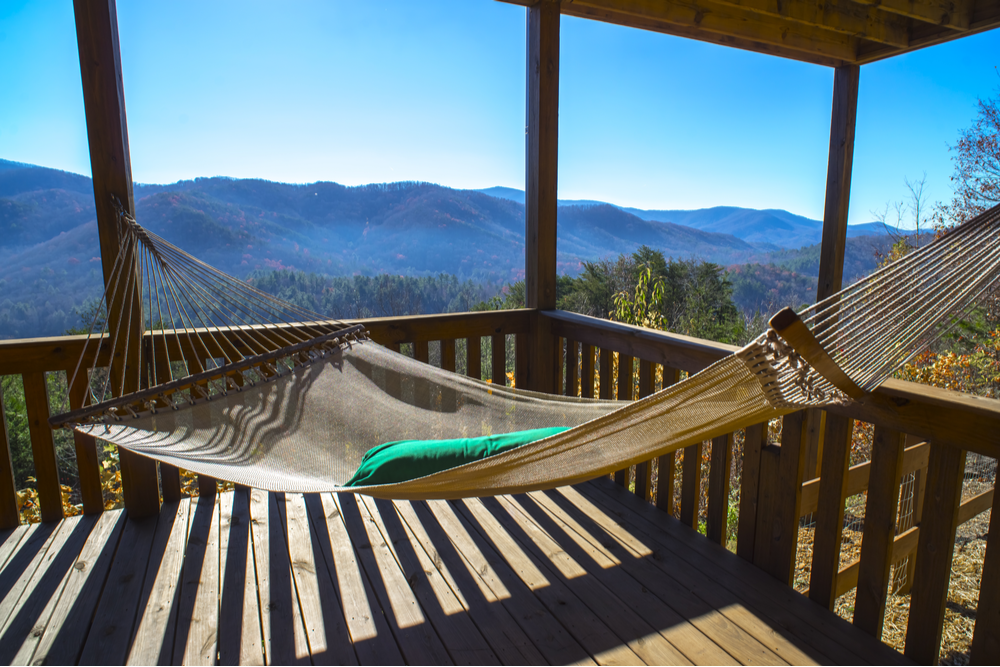 Located 90 minutes from Atlanta, Blue Ridge is the ideal getaway for nature lovers, couples, and families. There are plenty of attractions in this picturesque area. With a variety of attractions, you'll be able to find the perfect cabin for your vacation. The surrounding area is dotted with lakes, rivers, and waterfalls that will make your vacation even more memorable.
Whether you want to take a romantic vacation with your partner, plan a family getaway and enjoy the outdoors. If you are looking for an active vacation in Georgia, Blue Ridge offers many possibilities as well.
Dahlonega
The historic city of Dahlonega, Georgia, lies in the North Georgia mountains, about 60 miles northeast of Atlanta. The city's name comes from the Cherokee word for "yellow." Moreover, gold was the town's original claim to fame, with Native Americans panning for gold in the area as early as 1540.
The town was populated by Spanish miners. Then later reclaimed by the Cherokee Nation. Today, Dahlonega is known for its performing arts community and many museums. Don't forget to check out towering (729 foot) Amicalola Falls!
Ellijay
Among the many cabin areas in Georgia is Ellijay. Located in North Georgia's Historic High Country, this town boasts a downtown with plenty of restaurants and larger shopping centers. Apples are a big deal in Ellijay, and the city is home to two major rivers that are popular with rafters and tubers.
If you love Georgia's wine country, you'll love Ellijay. The area is home to numerous vineyards, such as Buckley Vineyards, Grapes and Ladders, Chateau Meichtry Family Vineyard, Engelheim Vineyards, and Cartecay. You can also visit local farmers' markets and sample a variety of locally-produced crafts.
Hiawassee
The town of Hiawassee The city is located on the shores of Lake Chatuge and is the county seat of Towns County. The town is about 110 miles from Atlanta and is just a few miles from the North Carolina border. Originally incorporated as Hiwassee, the town was named after the Cherokee river that ran through the valley floor.
In the 1960s, the city was renamed Hiawassee. The name of the town comes from the Cherokee word Ayuhwasi, which means savanna or a large meadow. The novel, "Restart" by Gordon Korman, is set in Hiawassee. In addition to local history, the city is famous for its art and music.
Helen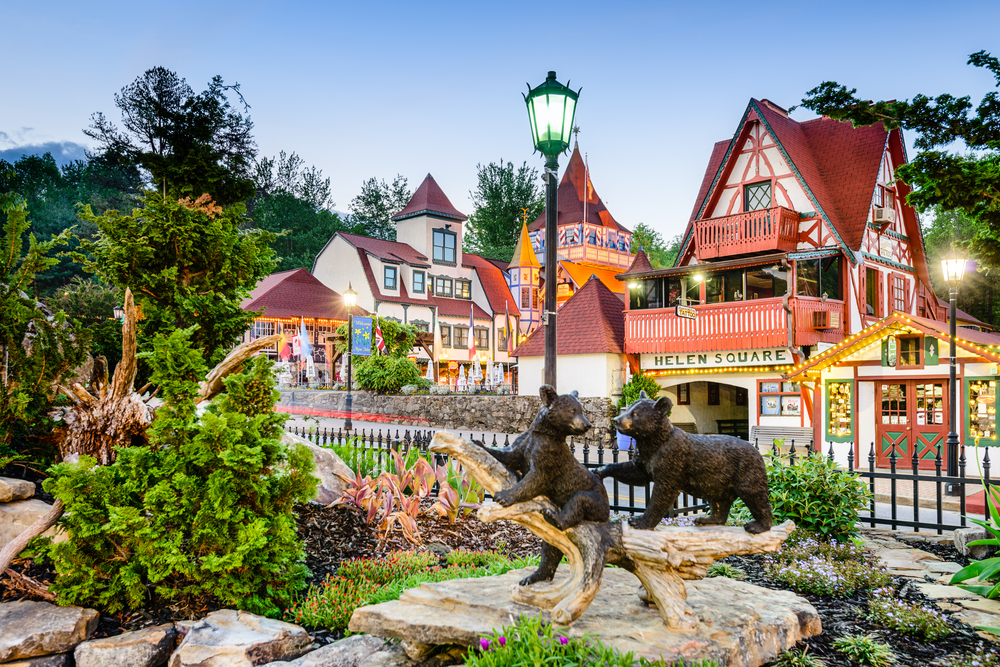 If you're planning a trip to the Blue Ridge Mountains, consider a visit to Helen, Georgia. This unique Bavarian-inspired small town is known for fall foliage and hot air balloon races. Yes, you read that correctly. Check out the Annual Helen to the Atlantic Balloon Race & Festival site for more details. Helen also boasts the longest Oktoberfest celebration in the world. Beer drinkers, rejoice!
While you're in Helen, check out the local culture and enjoy the charm of this Southern town. The Blue Ridge Mountains are a popular vacation destination, and visitors to Helen, GA, will love hiking, skiing, and sightseeing in the area.
Georgia Cabin Rental Areas Recap
From the coast to the Blue Ridge Mountains, you'll find cabin rentals surrounded by spectacular scenery. You'll find some of the best cabin areas in Georgia right on your doorstep in the aforementioned towns. Each provides an enchanting feeling of peace and relaxation, and most have great views of the state's natural beauty.
Depending on your budget, Georgia should have a cabin getaway destination option that will check off most if not all of your specific requirements. Especially if you and your family are outdoor recreation enthusiasts. All in all, you'll be sure to find the perfect getaway and discover what makes a great vacation. Lastly, it's time to book a Georgia cabin rental vacation and enjoy the southern hospitality the Peach State has to offer!