How do you know where to find the best cabin spot? One of the ways you can do this is to ask other cabin owners or locate a cabin rental owner and ask them. But what questions should you ask to find the best deal? What Questions To Ask A Cabin Rental Owner?  If not rented directly by the owner, What about Questions to Ask Cabin Rental Management Companies? We decided to research this topic and find out what it is that matters most to people who are wanting to rent a cabin on vacation.
Cabin Rental Questions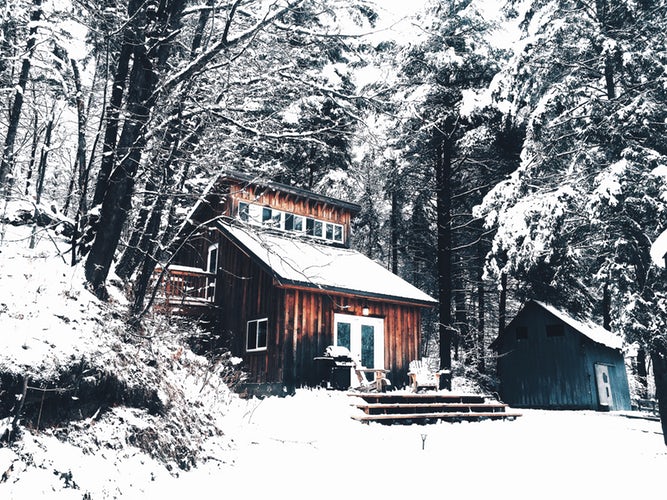 We came up with the following questions that you can ask to get started. Take a look at these questions and then make up some of your own if you choose.
Questions to Ask a Cabin Rental Proprietor
What is the view like? Wherever you decide to go, it's important to know that you'll have a great view from your cabin. For example, some of our cabins that we feature have great views of the Great Smoky Mountains National Park or Pigeon Forge, Tennessee. Finding the best cabin that features a picturesque view is important to many visitors. So make sure and ask the cabin rental owner what the view is like before you rent.

Is the cabin in good shape and kept up? One of the best parts of your vacation is having an experience that is positive. Part of this experience is due to the way the cabin is kept up by the proprietors. You should be able to see pictures of the interior and exterior of the cabin before you go so that you'll know you are getting a good one.

What are the surroundings like? It's not only important to ask about the view when it comes to cabin rentals. You will want to make sure that you look into what the environment is like, as well as the view from your room. The environment may be either on a flat range or on a hill or higher elevation. Ask about this as you are shopping around so that you'll know what you are getting.

How far is it to the nearest civilized area? Cabins are located outside of the main township most of the time. That's because you get a more naturalistic experience when renting a cabin than you do with a hotel or other arrangement. But you need to know how far it is to the nearest shops and diners, as well as how far you must travel to get fuel and other things.

Are there amenities that make the experience comfortable and accommodating? Cabin rentals are fun for a number of reasons. One reason is that they offer a more private and remote accommodation where you can enjoy nature and the great outdoors. But some are somewhat lacking in technology or communications options. Ask about the types of amenities the cabin owner offers so you'll know what you may want to plan to bring with you on your trip.
Important Cabin Rental Questions Recap
Well, this should get you started with Questions To Ask A Cabin Rental Owner and do shop our site for great cabin rentals. Remember, you choose a cabin resort to get away from it all. So leave the cell phone in your bag and turn off the laptop. Nature is calling your name!