You don't have to be rich to have a great vacation. Spending more money on your vacation doesn't necessarily mean that you will have a better trip than someone who doesn't spend that much. You want to enjoy your vacation time, but there are some inexpensive cabin vacation tips to save money while still enjoying the same area that you would if you spent a fortune on pricier accommodations.
If you are looking for an inexpensive family vacation that doesn't feel cheap, here are some great ideas on vacation destinations. They have one major thing in common: they are all located in national parks. U.S. National Parks offer a great way to enjoy the beauty of the great outdoors without spending a fortune in elaborate hotels.
Staying in a cabin is a great way to save money on lodging while enjoying nature and being in the outdoor environment. Visiting the national parks will help you learn more about the history of America while taking in the beauty of our historic heritage.
Here are five vacation destinations that won't cost you much once you get there, but you'll benefit in a big way.
Yosemite National Park
Yosemite is one of the most popular national parks in the United States. Hikers love the opportunities to catch some of the best hiking and biking trails around or enjoy a leisurely stroll along the floor of this great natural environment. Close to the park area, you'll find a fantastic art gallery (Ansel Adams Gallery) as well as several tepees made of bark that emulate the Indian Village of Ahwahnee. There is a lot of native American heritage in this park and you'll stand in awe at the huge mountain in the center of the park that still keeps tourists spellbound.
Along with the other exhibits and attractions, Yosemite National Park offers you plenty of opportunities to explore for yourself and camp in the great outdoors. To make your visit even more special, look into staying in one of the area cabins to really experience nature the way it was intended.
Vancouver
If you have never been to Canada or want to see an interesting town, you may enjoy the Vancouver area. It's a beautiful city that has lots to offer for tourist who is in search of beauty and fun. There are plenty of tourist attractions such as the Capilano Suspension Bridge and Treetops Adventure and Kids Market that promise to take you on a special adventure. Vancouver is located in one of the most beautiful and picturesque areas of Canada, (British Columbia). Don't forget your camera!
Yellowstone National Park
Yellowstone National Park is known for Old Faithful, the classic and famous geyser that spews water and steam 150 feet in the air every hour at about the same time. But you may not know about the many other geysers and pools (known as Fountain Paint Pot) that you can see and photograph within this magical park. Best of all, they are all absolutely free to see and visit. Many people like to stay in one of the cabins available inside the park or you can stay at the Old Faithful Inn.
Paradise Island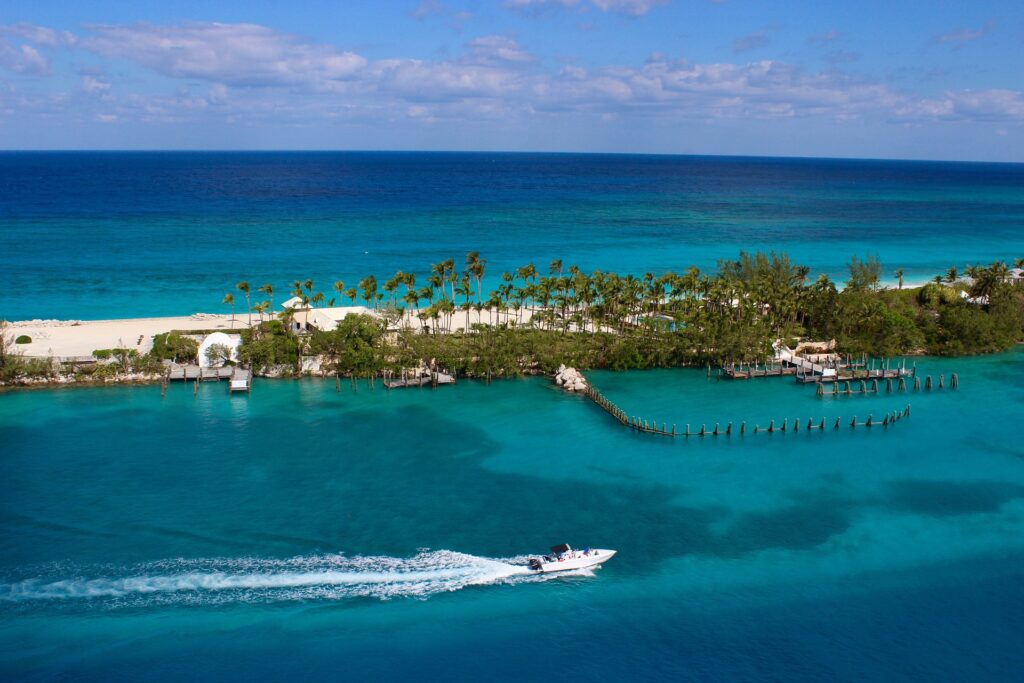 Paradise Island is an opportunity to take a Caribbean vacation that doesn't cost a fortune. It sounds expensive; it sounds elaborate. But the great news is that it is absolutely free. You'll find beautiful beaches and crystal clear blue waters. You'll have a chance to explore the entire island including the Pirates of Nassau Museum that includes real pirates of the Caribbean. Check out some of the cabin rentals located within driving distance. There's also free access to the Atlantis Resort's water park.
Other Inexpensive Cabin Vacation Tips
Besides targeting one of these free or near-free vacations to save money, there are other ways to save money. Check out these ideas to save even more and find ways to cut your costs.
Book a Cheaper Flight
If your vacation involves traveling by way of plane, you can use booking sites like Expedia and Orbitz to find a great place to save money on plane tickets. Some airlines like Southwest Airlines only sell tickets through their system so you'd want to check out their deals as well to compare with the others. Some dates are more expensive than others and it can make a big difference, so be sure to check dates and costs. Finally, look into booking "odd hours" flights to save even more.
Use Hotel and Credit Card Points to Save Money
If you have points saved up on your hotel card or credit card, you can use them while on vacation to save even more money. You have to think about saving points long before your vacation, though because it takes a while to add up your points. Some of these deals offer major points upfront just for signing up, so do a search to see what you can find out.
Staying in a Cabin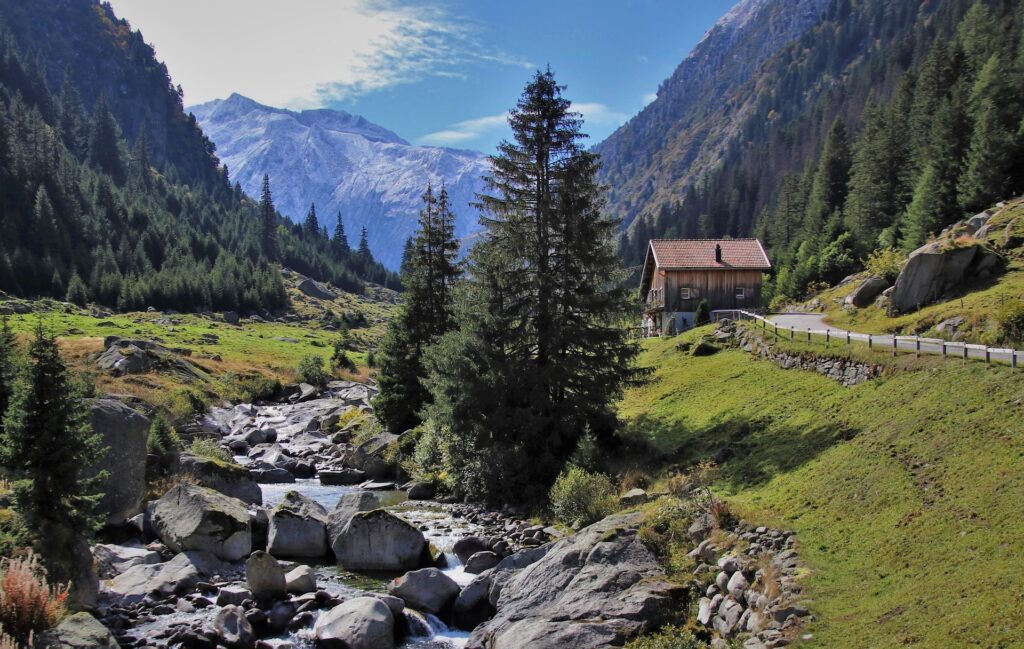 Another way to save big money on vacation is to choose to stay in a cabin instead of a hotel or other more expensive accommodation. Prices vary depending on the area you are traveling to, but it is worth the research to look into cabin rentals if you want to find a less expensive but fun alternative to traditional lodging. Every penny counts and many cabins are usually much less expensive than hotels, especially in the most tourist-oriented towns and locations.
Inexpensive Cabin Vacation Tips Summary
We hope you enjoy the information that we provide about cabin rentals and vacation destinations and that you'll return regularly to see what you can learn. Knowledge is power and the more you know about what the options are, the more you can save. Enjoy your vacation but keep some of your money. Who knows? You may have just as much fun, or perhaps even more!