Located on the western sloped of the Canadian Rockies, Yoho National Park offers visitors a gorgeous perspective on nature. The dramatic sights, ageless beauty of the surrounding forests, rivers, waterfalls, and mountains abound. With rocky cliffs piercing the horizon, expansive evergreen valleys, and glacial waters, it's no wonder that Yoho derives its name from the Cree expression of captivation, awe, and wonder.
Located just past the provincial border, this National Park lines the southwest of British Columbia between Banff National Park and the small B.C. valley town of Golden. For all its natural beauty, it's no wonder that Yoho National Park tops many destination lists. However, if you're new to the wonders of the third most popular Canadian National Park, then please read on. We'll let you in on why Yoho National Park should be your next Cabin Spot.
Dazzling Views of Yoho National Park
If you decide to book a cabin at one of the many surrounding lodges and chalets, then you'll be treated to some breath-taking sights. In fact, many look like they come straight out of National Geographic (which, they honestly might have). With many mountain ranges, waterways, and valleys, the many hikes and walks will take you to some excellent vantage points in and around Yoho. Hike to waterfalls, natural fossil exhibits, and natural bridges, all within a short distance of your cabin accommodations.

Burgess Shale Fossil Beds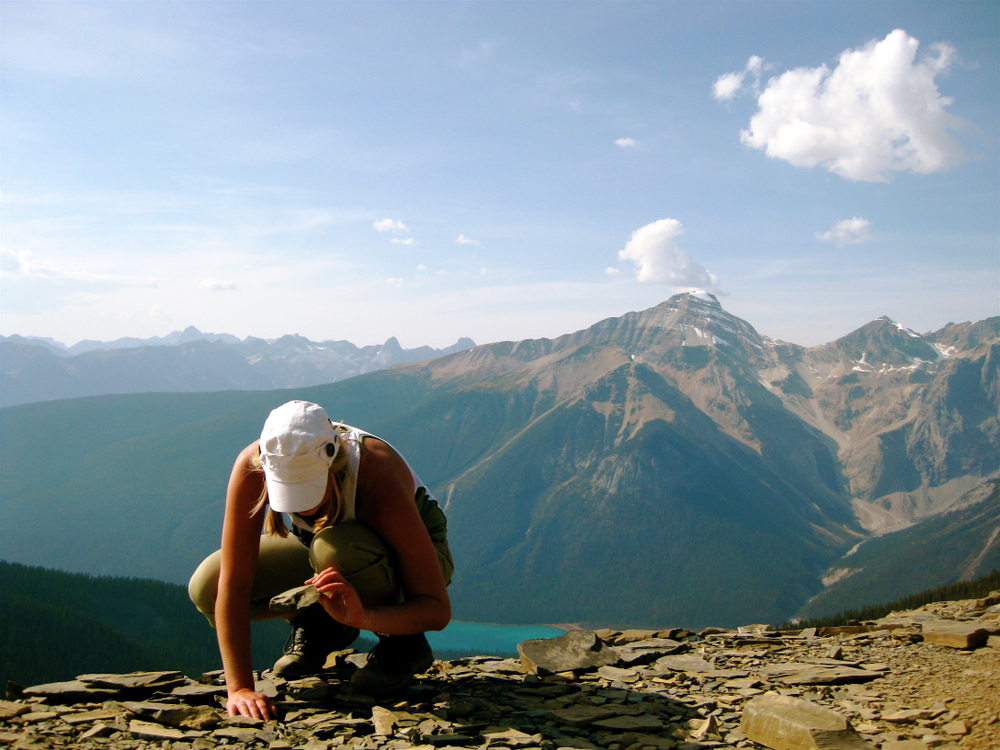 Speaking of fossils, if you want a real grasp of ancient history, you're in luck. Head to the incredible Burgess Shale Fossil Beds. This UNESCO recognized World Heritage Site is perfect for any fossil buffs, and archeologists. Or just anyone looking to explore 500-million-year-old history. The Burgess Shale fossil finds are some of the most fascinating and complex pieces found in the world. The findings continue to astound archeologists, geologists, and historians today. Please note that this area is only available to explore during the summer season through the Burgess Shale Geoscience Foundation and Parks Canada.

Large Selection of Beautiful Cabins in Yoho National Park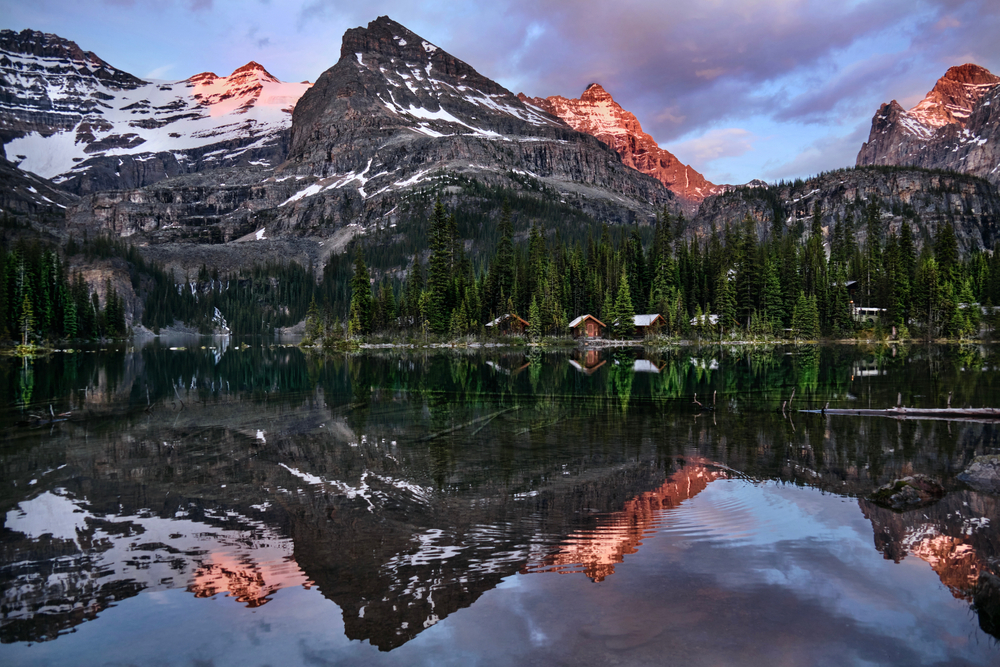 To top off our list of why Yoho National Park should be your next cabin spot is the beautiful fact that there is a large, diverse selection of Cabins available to rent in and around the National Park. Whether you go near Lake Louise or out by Emerald Lake, or you decide to stick to the B.C. side, you will find plenty of options for your cabin stay. Ranging from urban design chalets to rustic log cabins, you will be spoiled for choice when deciding where to stay. Our person recommendation in terms of style, location, and views? Give Cathedral Mountain Lodge a try!
Yoho National Park Summary
In conclusion, if you're an outdoorsy mountaineer or a luxury cabin camper, then heading to Yoho National Park is an obvious choice. Once glimpse into the heart of the Canadian Rockies will impress you for life. Filled with stunning sights, hikes, and outdoor activities, you will find plenty to do in between your relaxation time. Especially within your cozy cabin. Lastly, with the great wide outdoors and its fascinating wildlife on your front doorstep, you won't ever want to leave!