Are you planning a vacation soon? If so, I'm sure you'll want to take your camera along with you! After all, you might not ever visit that exact location again, so you need to capture it while you're there. Whether you are just a regular traveler with a one-touch Instamatic, your iPhone, or a professional Paul Nicklen type with a huge nature photo portfolio, it may help to know a few hard and fast concepts of vacation photography. Most photographers observe the following concepts to achieve the best photos possible. Try some or all of these professional techniques of how to take vacation photos to get the best shots while on your cabin trip.
How to Take Vacation Photos Tips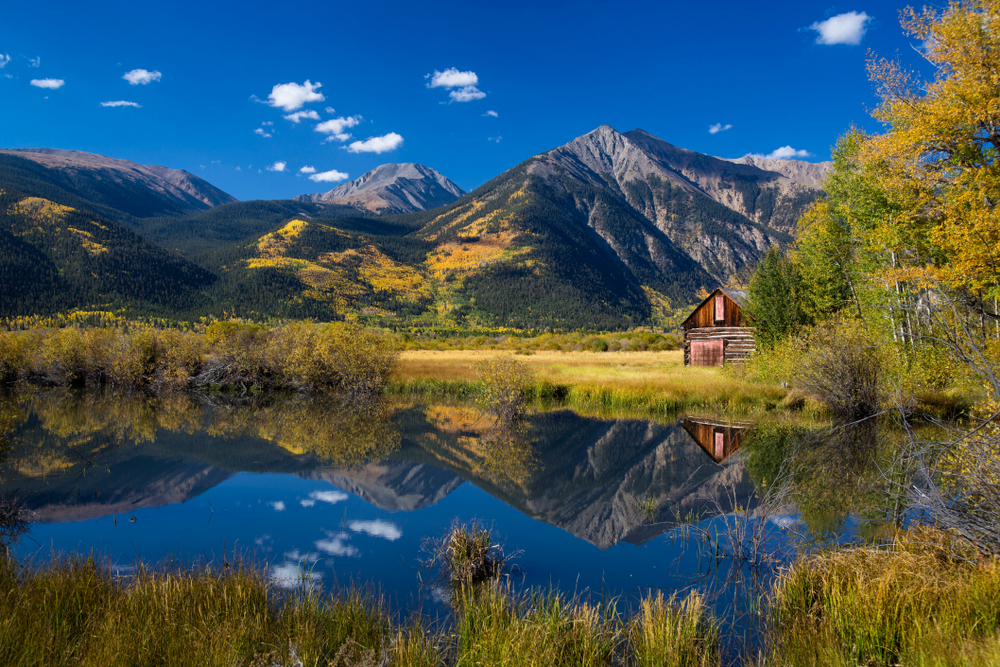 First, choose your shot carefully. Many people make mistakes when they are out taking photos because they point and shoot at "everything." While it doesn't hurt to take several shots of a particular view, you should seriously consider what you want to photograph. For example, if you are in the Rocky Mountains, do you want a photo of just one mountain or several? The composition of your shot will vary greatly depending on the answer to this question. Of course, you can do both. But focus on one at a time. (no pun intended)
Take Varied Range Shots
The best way to capture a vacation experience is to show it from a "birdseye view" and a close-up view. Take landscape pictures from a distance to showcase the panoramic environment around it, but also try to get some close-up shots of things like a butterfly, bird, or tree leaf for a dramatic effect. These close-up views will be great printable photos later that you can place in an album. Don't forget you can also sell or share online. If they're high-quality, you might even be able to help subsidize your next cabin rental!
Take Unique Shots
Don't be afraid to be creative with your vacation shots. Dare to be different. One of the best photos I ever got was when I took a picture of a tall grove of pine trees by tilting my camera straight up through the tops of the trees from the ground. Most people take the trees from a head-on perspective. But taking the photo from this view overemphasized the strength and height of the trees, which was very beautiful and dramatic.
Include People in Some Shots
When taking nature shots, don't be afraid to include people in the images at times. While it's good to get the ocean or wildlife by itself at times, it also helps to have some "people shots." It adds to the activity of the shot and makes it more attractive for others to see. You can take pictures of strangers with their permission. Just remember that if you can recognize the people or their property, you need a signed release form to publish them.
Parting Shot
Sorry, the Cabin Spots™ team couldn't resist the photographic pun! All in all, these are a few tips for taking great photographs while on your next vacation. Try these tips on your next trip, and remember to back up copies on your hard drive or cloud! The goal of a vacation is to have fun. So, think about these tips and others you may come up with on your own. Rules aside, some of the best photos I've ever taken have been on a whim and more with intuitive instinct than precise technique. So have fun and try different things.
If you get some great vacation shots, you may want to try to sell them online. Sites such as Shutterstock.com allow you to get paid for your vacation photos over and over. So check that out. And don't forget to come back to cabinspots.com to find out about the great cabin rentals you can find while planning your next vacation. Don't forget the camera and keep your cell phone charged!